Watch out for the closure of Cornton Road northbound from this Monday 13th. The closure is from the junction with Causewayhead road up to the junction with Forth Park. Diversion as shown goes via Henderson Street so expect traffic on this route to increase.
The closure will be for 6 weeks to allow for work widening the footpath to go ahead
Emergency services access will be maintained.
There will be a temporary walkway for pedestrians.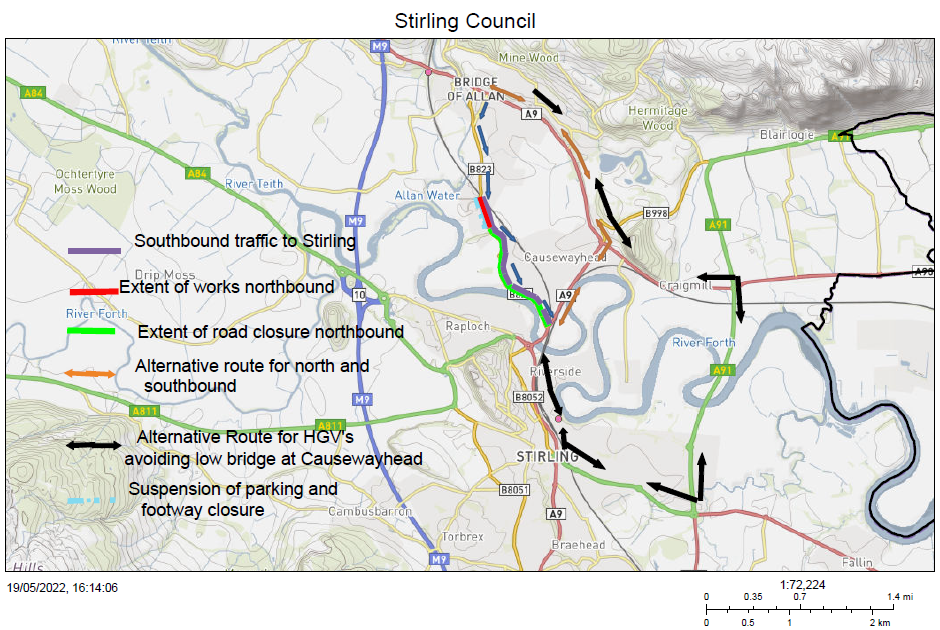 Stirling Council have said that residents can contact Customer Service advisors at info@stirling.gov.uk or tel: 01786404040 with any queries or concerns.